Ohio Passion Fastpitch
CONGRATULATIONS! 16U and 17U Qualified for Nationals at the Edward Jones Tournament!
CONGRATULATIONS 14U- 2nd place finish in Ashland Kentucky, Play with Passion, Mingo Madness and Grand Slam!
CONGRATULATIONS 10U- 2nd Place finish!
And what a fantastic season for 16U! Taking home 3 champs trophies, finishing 3rd in the State at NSA States, and finishing
5th at NSA NATIONALS in Virginia! WOW!!!
Congratulations Brantly Warren and Samantha Humphreys!
They were selected for the Queen of Diamonds Showcase at Kent State University! and
Michella Davis and Brantly Warren chosen as RecruitFest All Stars!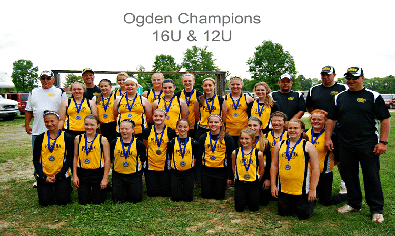 If you have any questions or would like
to speak with Ohio Passion Fastpitch,
please e-mail us at info@ohiopassionfastpitch.com
Looking forward to another great season!
Email for more information